Owned and operated by Lawrence Silberman and Bruce Ginsberg, Jet Installations, Inc. are run by two professionals who are passionate about the safety of their neighborhoods.  So in the 1990s, they teamed up to help safeguard homes throughout their community and Since the early 1990's Jet Installations, Inc. has provided professional security alarm system installation services for some of the biggest names in Security like ADT®
Looking for home security systems?  Jet Installations only provides subcontracted alarm system installation,  repairing of alarm wiring & security equipment for large security firms however for home alarm systems Jet Installation partners with All County Security who is an ADT® authorized reseller and will gladly work with you to secure your home or business.
About ADT®: ADT® is the largest and most established security companies in America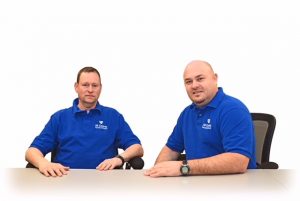 What Services does Jet Installations provide?
Installation and setup of alarm and security systems
Alarm System Troubleshooting
Home automation
Routine preventative maintenance on alarm systems
Controlled inventory of service parts
Repairing of alarm wiring and security equipment
High standards of services and customer oriented approach
More About Jet Installations Services – click here.
Why companies choose Jet Installations as a partner?
seasoned  experience in security installation and maintenance
Familiarity various complicated installations
Ability to handle physical workload
Strong troubleshooting and critical thinking skills
Strong attention to detail
High standards of services and customer's satisfaction
Since 1990s, Jet Installations is one of the most reliable and professional alarm system installation company in Northern Jersey, Hudson Valley, and Philadelphia area.  As qualified specialists, Larry and Bruce have more than two decades of combined industry experience. Jet Installation Inc has installed reliable and easy-to-use security features in more than 250,000 homes.
Discover the Jet Difference – CONTACT  US!
Contact Details:
78 Lafayette Avenue,
Suite 209
Suffern, NY 10901
Tel: 1-845-368-0200